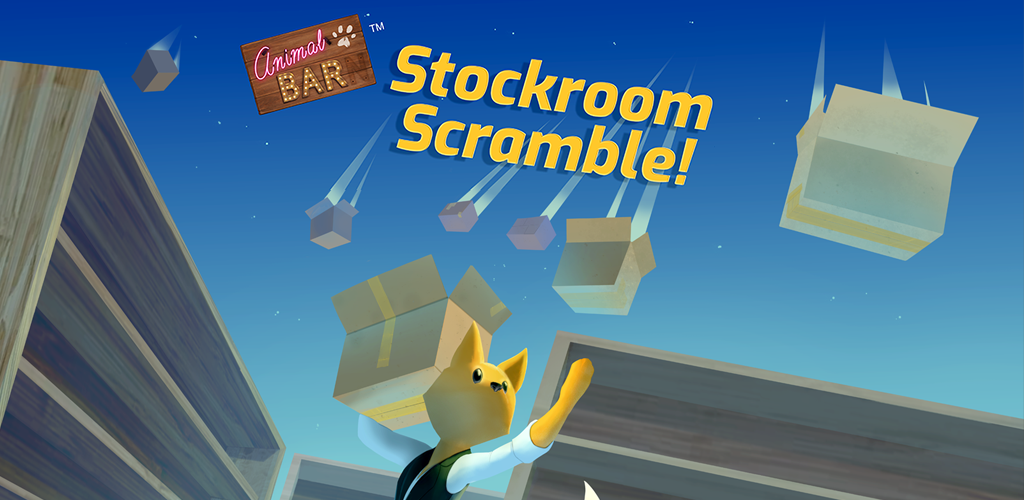 Animal Bar: Stockroom Scramble
A downloadable game for Android
What is Animal Bar: Stockroom Scramble?
A fun and frantic arcade game that takes place in the back room of your beverage bar.
This is a demo of our light-hearted, arcade-classic-inspired, spinoff of our upcoming game, Animal Bar. It covers an area of the experience we won't be exploring in the main game... your stockroom!
This version allows you to play Game A in Classic mode only. For Game B and the additional 2 games modes; Arcade and Hardcore, check out the full version for the price of a large cup of coffee (just 2 bucks).
As the owner of a new beverage bar, you have a lot on your plate. It's best to keep that back room as tidy as possible, but it can be a challenge when you are rushing to keep up with your customers.
We worked hard to get the game feeling as tactile as possible so that it really felt like a retro LCD toy/handheld game system on your phone.
Features

A quality LCD Game experience combining 3D and 2D to create a tactile experience
Check the time with a Clock mode
A brand new game evoking retro stylings of the 70's and 80's
Game A "Classic", a quick, dexterity based game of timing and matching
Full game manual included
Beeps and boops, sounds of a simpler time
Thank you for playing our game!
Feel free to donate, or pick up the full version with the Google Play link below to support us as we develop Animal Bar, a café/beverage bar simulation game filled with animal denizens, customization and lots of drinks to make!
Download
Click download now to get access to the following files:
Animal Bar: Stockroom Scramble Demo [Android]
45 MB
Also available on